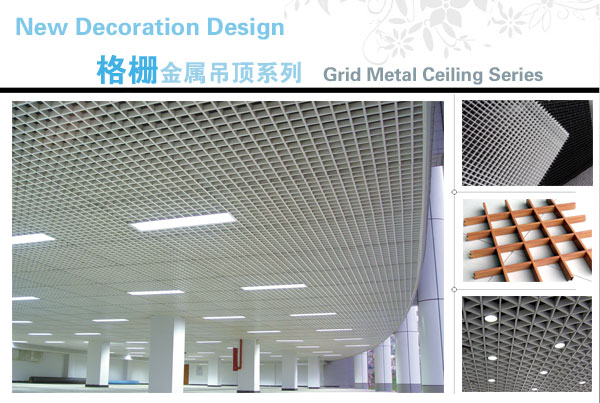 Place of Origin: Foshan, Guangdong


Material: Aluminum alloy


Brand: Foshan Xinjing


Specifications: Customized according to customer
requirements (mm)


The conventional grille (up to the light side) has a standard width of 10mm or 15mm and a height of 40mm, 60mm and 80mm.


The grid size is available in 50X50mm, 75X75mm, 100X100mm, 125X125mm, 150X150mm, 200X200mm.


The regular grid size of the sheet grid is (mm): 10*10, 15*15, 25*25, 30*30, 40*40, 50*50, 60*60


Uses: decoration
Raw materials: iron or aluminum
Surface treatment: Outdoor full polyester powder coating (automatic static electricity)


Thickness: 0.4-1.0mm (guaranteed foot thickness)
Packing: Xinjing standard carton packaging (each square plate is individually packaged with protective foam)
Warranty: indoor and outdoor use, 10 years unchanged color

advantage

1.Open space
2. High quality aluminum alloy plate
3. Conducive to the layout and arrangement of ventilation facilities and fire sprinklers without affecting the overall visual effect
4. Can cooperate with the open frame system
5. Uniform color, indoor use, warranty for 10 years unchanged color
6. The connection is firm, each piece can be repeatedly assembled and disassembled
7. Easy to match various lamps and devices
8. Convenient equipment maintenance

Recommended application
1.Shopping mall
2. Terminal, station

performance

The best viewing angle is 7-50 degrees. Fire performance: British BSI fire test pass (BS476)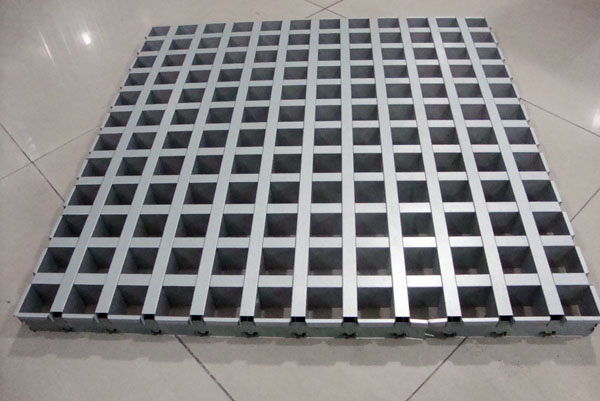 Note: The picture above shows a 50x50x15 with edge banding grille.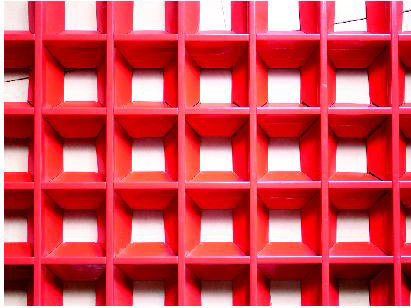 Note: The above picture shows the double-wing grille.


Engineering legend: